Oil Traders & Market Analysts
Predict petroleum products
demand with comprehensive
nine-month forecasts
machine learning models analyze the historical behavior of consumption and predict future petroleum products demand in the world's fastest developing markets. Kayrros granular forecasts break down trends, seasonal behaviors and residual components, enabling users to spot changes in demand that don't align with long-term trends or seasonal variations.
Opportunity
Pinpoint trading opportunities using forward-looking petroleum products demand data covering over half of the world's demand
Accuracy
Forecasts tested for accuracy against public reports and exclude data lacking statistical value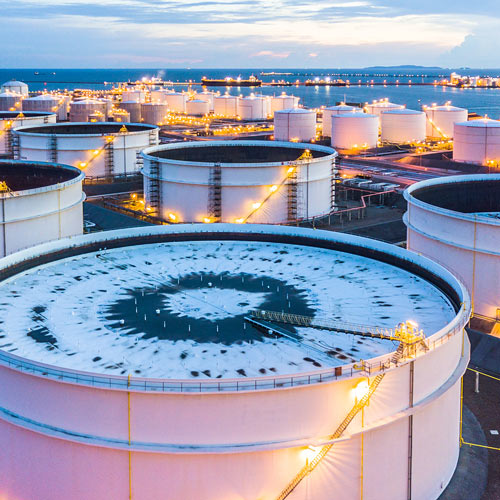 Granularity
Kayrros breaks down signals into trends, seasonal, and residual components at the country level
The Kayrros Petroleum Products Demand Forecast is a pure time-series analysis of macro figures reported by organizations around the world. The added value of the forecast comes from the aggregation of different data streams of data processed through Kayrros machine-learning algorithms.
Source: Kayrros
Our other solutions for Oil Traders