Lower your
portfolio's carbon
footprint
is an automated emissions surveillance system using data from the European Space Agency's Sentinel-5P satellite. Unique Kayrros algorithms detect, quantify and attribute emissions directly to their sources. Abnormal concentrations of methane are linked to assets such as oil wells or gas compression stations based on local information and satellite imagery resolution.
Portfolio Screening
Kayrros provides traders with data to quantify portfolio footprints and assess trades and counterparties.
Measurement-Driven
Kayrros Methane Watch data are based on real-world measurements not desktop assumptions.
Global Coverage
Worldwide onshore sources of emissions are revisited with an average frequency of 3-4 days depending on weather conditions
Methane Watch sources data from the Sentinel-5P satellite, part of the Copernicus network of satellites operated by the European Space Agency. Abnormal concentrations of methane are automatically detected by Kayrros proprietary algorithms, which apply meteorological models to determine source flow rates and locations taking wind direction and other local factors into account. Methane hotspots can be attributed to specific assets, such as oil wells or gas compressor stations, based on local information including flaring and venting data and the use of high-resolution images where needed.
Source : Kayrros analysis
Our other solutions for Oil Traders
01
Nov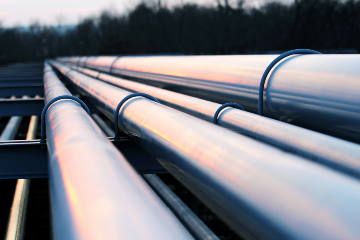 Close the Valve: Methane Emissions from Pipeline Networks
Better operating practices offer significant opportunities for mitigation. Over the last two years, we at Kayrros have...