Use satellite imagery
for a new view
on flaring activity
is a sensitive environmental issue. EPA estimates show that flaring generates global emissions of almost 350 million tons of CO2 every year—equivalent to the annual emissions of approximately 75 million cars. Kayrros tracks flaring activity worldwide and provides traders with the key information needed for greener decisions.
Screening
Better data detect flaring and identify abnormal events to assess energy producer and consumer environmental performance
Verification
Get independent verification of whether country or company announcements have translated into positive action
Fact-Based
Set realistic targets for companies in a portfolio using technology that gives reliable data
Kayrros Flaring Watch was used to measure the carbon intensity of the Donges refinery. The plant's flaring intensity relates flared volumes to import levels.
Source: Kayrros
Our other solutions for Oil Traders
01
Nov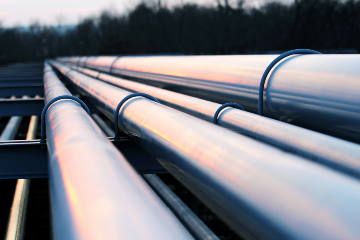 Close the Valve: Methane Emissions from Pipeline Networks
Better operating practices offer significant opportunities for mitigation. Over the last two years, we at Kayrros have...
Are Global Oil Stocks at a Turning Point?
Kayrros leverages satellites to provide comprehensive, realtime and...