Accessing and building
essential knowledge on
critical assets, worldwide
to define what matters to you is essential. Kayrros Studio enables data teams and decision makers to define the assets they want to observe, explore the data they need to monitor, and apply the state-of-the-art models they require to extract the right signals—all while testing accuracy with ground truths and measuring ROI.
Customization
Add custom assets on top of pre-existing Kayrros asset collections
Leverage
Use Kayrros state-of-the-art pretrained models to extract signals of the assets on the ground or leverage them to build your own models
Timely
Build new asset observation data products within hours or days, not months
Kayrros Studio helped understanding the impact of the COVID-19 virus on coal plant activity in India using a Kayrros deep learning model for cooling tower activity. Kayrros Studio was also used to monitor cement plant activity in the US.
Example of a cement plant observation in Buda, Texas, United States
Source: Kayrros, Mapbox, OpenstreetMap, Sentinel-2 (ESA)
01
Nov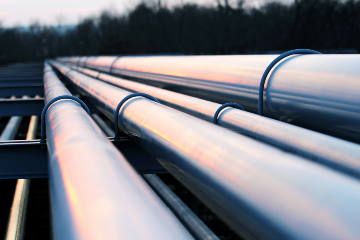 Close the Valve: Methane Emissions from Pipeline Networks
Better operating practices offer significant opportunities for mitigation. Over the last two years, we at Kayrros have...